Resort
Location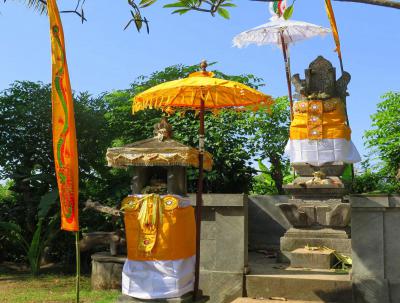 Our facility is located on a spacious, open area at the beach. Our fertile soil and slightly sulphurous fresh water from our own spring make it easy for us to collect a diverse, botanical collection of native flora: marvel at our guava, avocado, mango, papaya, banana and pomegranate trees up close. Let the colorful splendor and abundance of bougainvilleas, frangipanis, ylang-ylangs, hibiscus and many other species catch you. A little tour in our garden will also show you lemongrass, sugarcane, ginger, aloe vera and much more.
Bungalows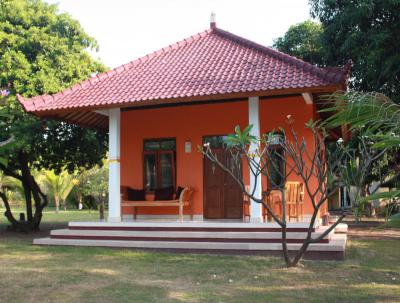 Each of the four Balinese style bungalows offering a fascinating view of the open sea and invite you to linger. All of the generously designed bungalows are equipped with1 double bed, in the Superior Bungalow, as well as in the De Luxe Bungalow, an additional single bed can be found. Each bungalow has a semi-open bathroom. Aircondition, Mosquito net, water cooler and terrace is on site. The sound of waves and a stunning sea view are to be enjoyed from the terraces, since all bungalows are approx. 40m away from the beach. Enjoy the peace and space of the view!
Kitchen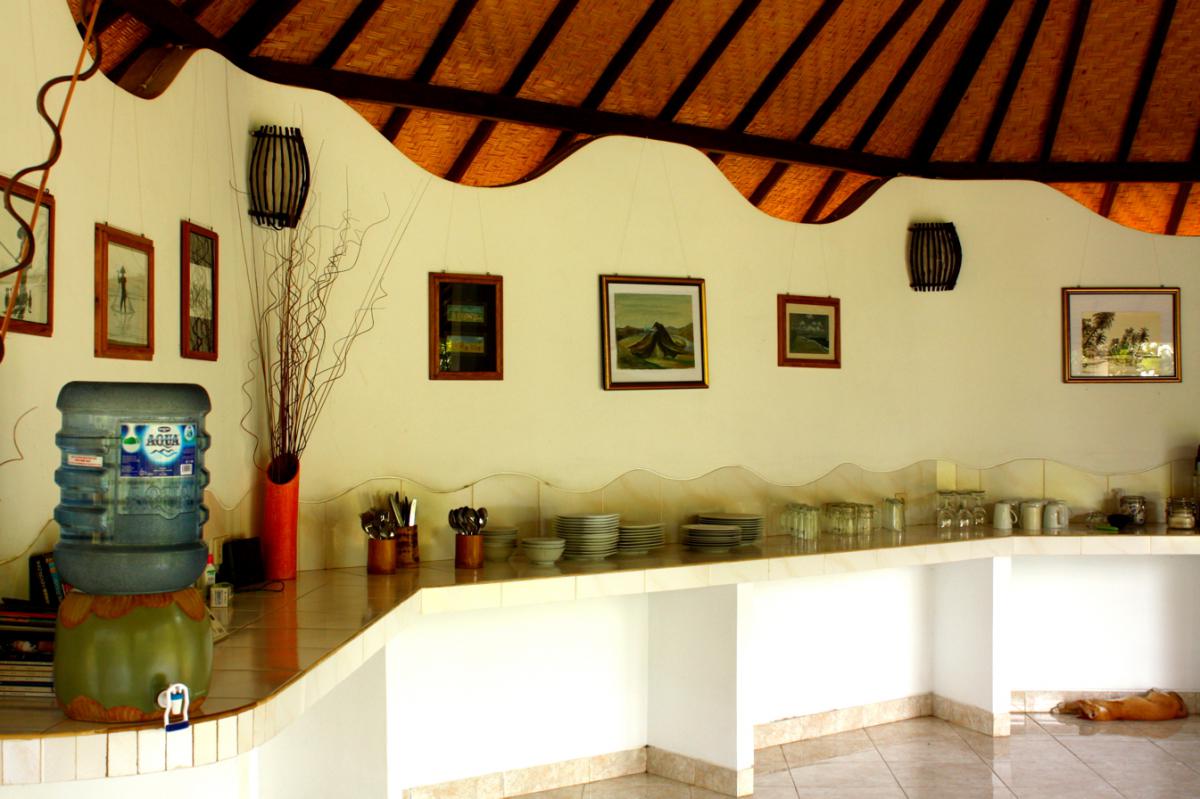 Our culinary offer is made up of traditional Balinese dishes as well as European dishes. The ingredients we get daily fresh from the market and local fishermen in front of place, so our menu is seasonal differently. We always keep an eye on the most natural ingredients possible, as well as on the balance of the food. Our organic, home-grown fruits providing culinary delights, whether freshly cut or served as a juice. Enjoy the food in our open-plan restaurant!